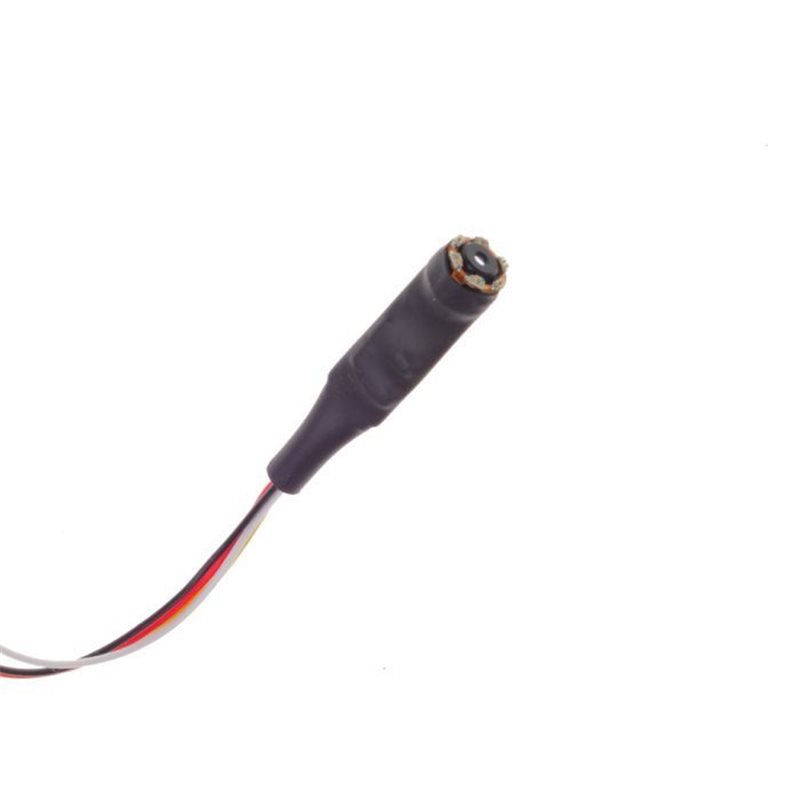  
12 DC Single Chip 1/3 CMOS Mini DHR Camera 51dB SNR Security Camera CCTV System Secret Camera
Main Features
1. Wide dynamic range 120dB;
2. High resolution 1000TVL;
3. High SNR 51dB;
4. Progressive scan;
5. Day and night dual mode automatic switch;
6. Very small size (finger size)
Security policy
(edit with the Customer Reassurance module)
Delivery policy
(edit with the Customer Reassurance module)
Return policy
(edit with the Customer Reassurance module)
This product uses the 5th generation wide dynamic CMOS imaging device, which has wide dynamic, high SNR, low illumination and low power consumption. The camera size is as small as finger. It is of high
stability and long working life. And it is easy to install. This camera is suitable for micro-UAV, micro-machine, anti-terrorism, rescue, evidence taking, medical equipment, police, military, security and
other fields.

PICK UP ELEMENT: Single chip 1/3 CMOS
SYSTEM: NTSC
Colors, light handling and clarity:  Very GOOD
SCAN MODE: Progressive
IMAGE TRANSFER RATE: 60 fps Full Resolution
SENSITIVITY: 20.5V/Lux-sec
DYNAMIC RANGE: 120dB
S/N RATIO: 51dB
LENS & VIEW ANGLE: F2.8 / 90°
AUTO GAIN CONTROL: Auto
WHITE BALANCE CONTROL: Auto
BACK LIGHT COMPENSATION: Auto
VIDEO OUT: 1.0V p-p/75ohm
AUDIO OUT: 1.0V p-p/1Kohm
WORK CURRENT: DC5V: 180mA DC12:60mA
POWER REQUIREMENT: DC5V: 4.6-5V DC12:(7-24V)
OPERATING TEMPERATURE: -40°C~+105°C  less than 90% RH
CONNECTION:PIN1Red DC5V /12V PIN2 Black GND PIN3 Yellow VIDEO OUT PIN4 White AUDIO OUT
No customer reviews for the moment.